Fairground and inner courtyard
The fairground and the inner courtyard of the castle offer space for events for up to 250 people.
Events for up to 90 people can be held in the indoor rooms, the "Stadel" and the "Langer Saal".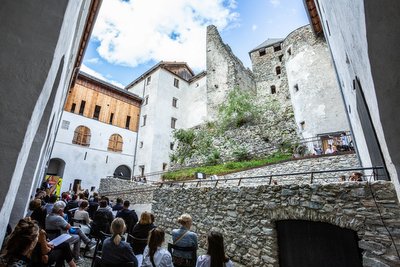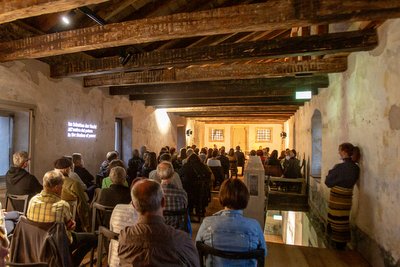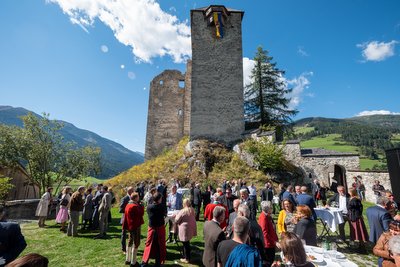 St. Laurentius Chapel
An exceptional place for special celebrations such as weddings or anniversaries is the newly restored St. Laurentius Chapel, which offers space for 30 people. In addition, the " Langer Saal" (90 people) can also be booked, so there is room for a maximum of 120 people.
We are also happy to organise an aperitif after the ceremony if desired.
For civil weddings, the relevant registry office in Sillian allocates the dates.
Please note that these are only possible at the following times:
Monday to Thursday, 10.00 - 16.00,
Friday, 10.00 - 14.00 and
Saturday, 09.00 - 12.00 am.
No civil weddings take place on Sundays and public holidays.
Appointments at the Sillian Registry Office: info@marktgemeinde-sillian.at or +43 4842 6321.
To book the castle chapel and other rooms: p.leiter@burg-heinfels.com or +43 664 55 84 733 (Peter Leiter).